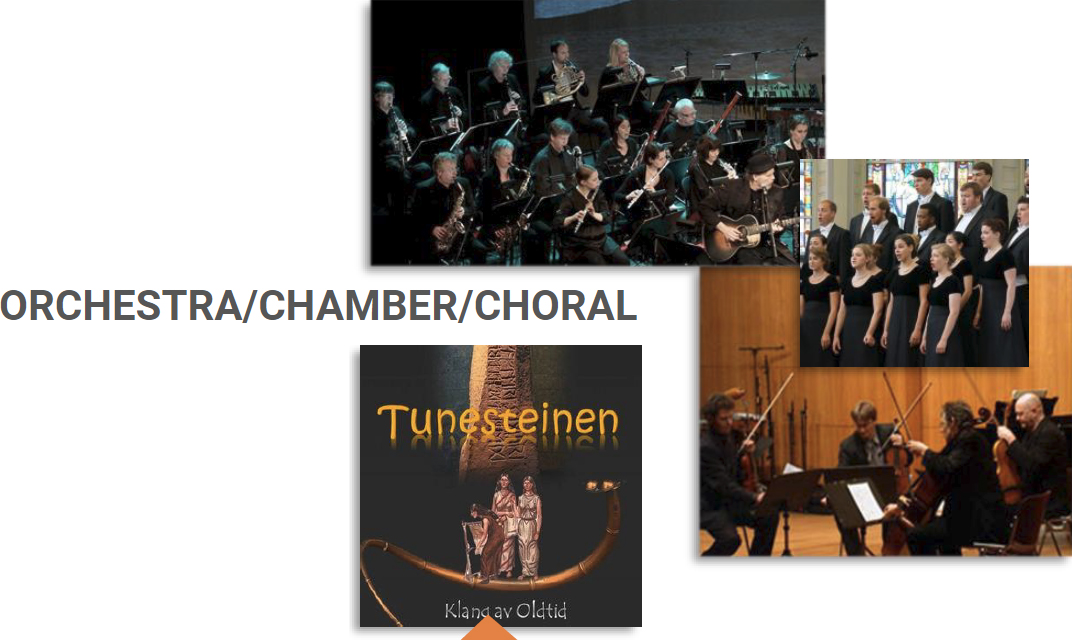 Klang av Oltid.
A song about the oldest rune stone in Norway, played on bronze age instruments.
Film/theatre/adventure
Film: The Mothers of Munch. Theatre: 1567 - a historical drama of a town and The skirt that fell from Heaven. Adventures: Hansel and Gretel and The Nightingale.
Solo/duo
Including guitarist Sven Lundstad (My Hometown), flutist Marianne Aarum and guitarist Gjermund Titlestad (Saint Olav) and organist Dan René Dahl (My Son).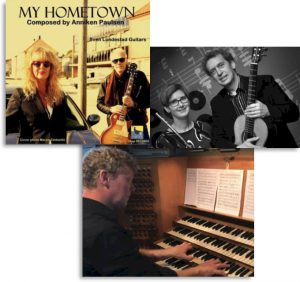 Pop/electro
With the pop art duo Always Lulu and CveveCompagniet composed and performed many pieces using synthesizers, loops, vocals and band.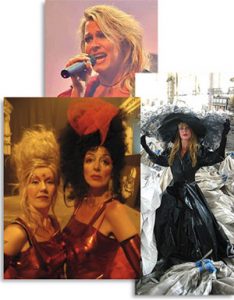 Along with the writer/lyricist, Thomas Kay, we´re developing a new musical called ´Destiny´. Listen to some of the songs in Music …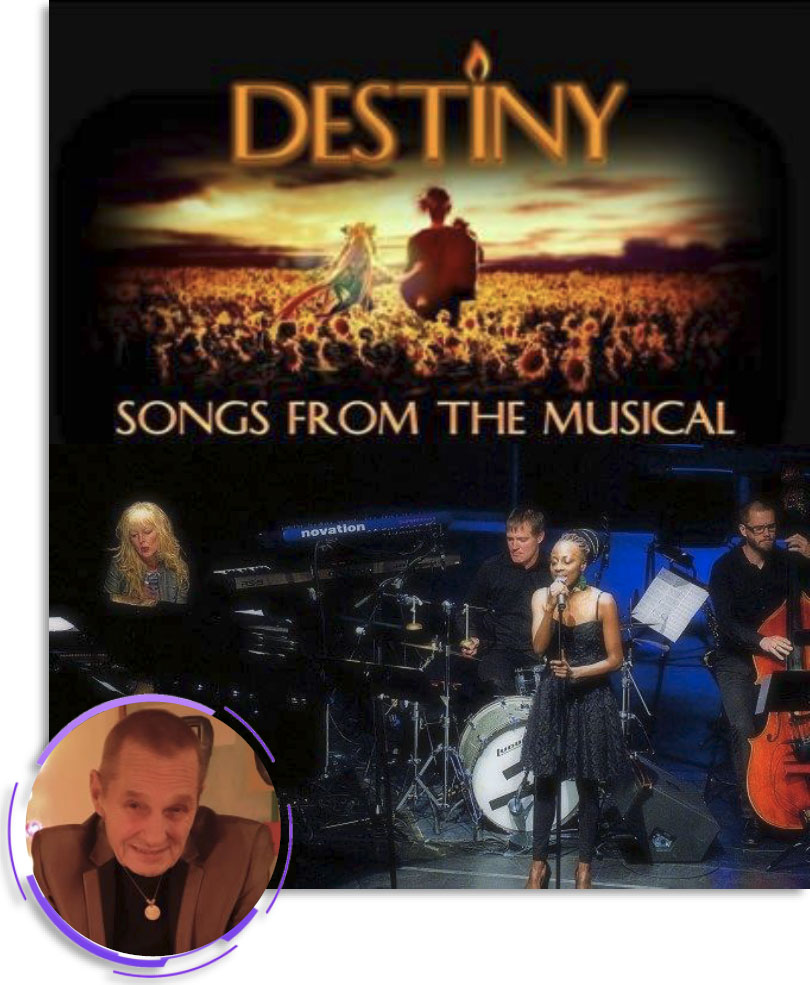 New musical
Performing a selection of songs from our new musical at Blue Grotto concert hall in Norway. (The writer, Thomas Kay, inset.)